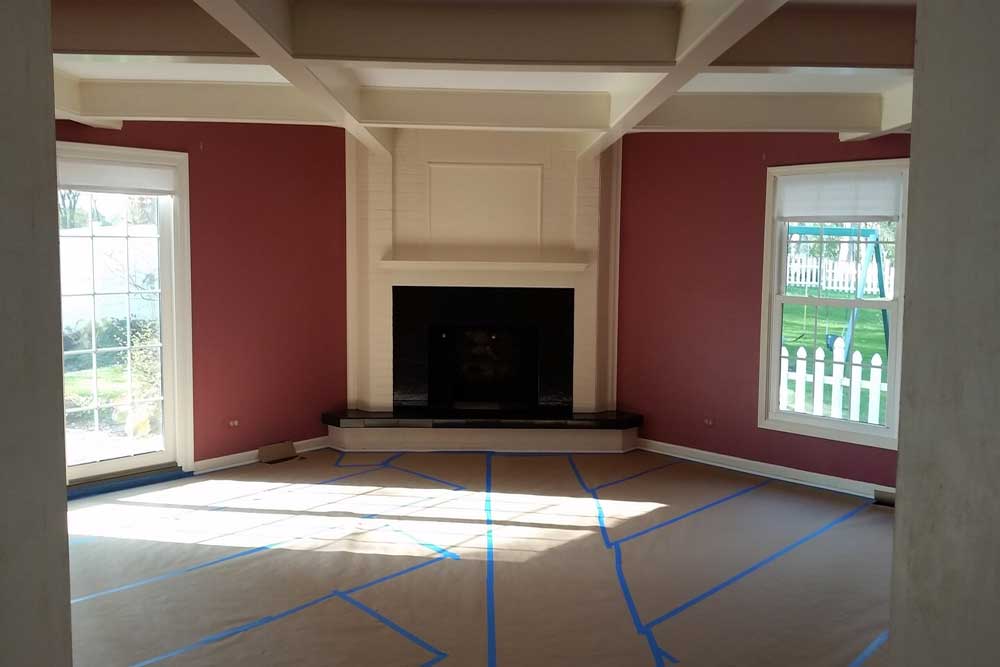 Updating your paint color is a cost-effective and simple way to transform your space. Choosing the ideal hue for a room can seem overwhelming, however, especially when there's numerous paint chips at the store. Fortunately, there are several tips you can utilize to find the perfect pigment for your space. Read on to learn some expert tips and tricks.
Consult Color Theory
Color theory is a science of how colors work together and how humans perceive them. It uses the color wheel and can help you understand how to mix colors. You can opt for a complementary color scheme by selecting the opposite hues on the wheel. For instance, if you have a dark red sofa or décor, you can paint the walls green to create balance. Other complementary colors include orange and blue as well as yellow and purple. Alternatively, you might want to try an analogous color scheme. This method uses hues that are adjacent to one another on the wheel, such as red, orange, and red orange.
Utilize Color Psychology
Colors can have a great effect on our mood. Think about what kind of feelings and energy you want a certain room to express. You can decide by thinking about how the space will be used. For example, for living spaces, you might want to select neutrals, which offer elegance and comfort. For bedrooms and bathroom, blue is soothing and calming, while yellow exudes happiness, joy, and optimism.
Consider Natural Light
Another great way to select the ideal paint color is by seeing how much natural light a room receives. This is because natural light can change the way a hue appears; it can bring out undertones of a color that you may not have noticed otherwise. For instance, a lavender color in a sunny room can look bright while at night it may seem grayer. For this reason, it's a good idea to paint a swatch on your wall to see how it appears during various times of the day.
Reflect on the Room Size
Paint color often impacts the size of a room. Lighter hues can make a room feel bigger, and more open while dark pigments could make it feel more intimate and smaller. For small rooms such as bathrooms, you might want to opt for lighter paints.
Additionally, if painting a room seems like a tedious task or you're a novice, you might want to invest in professional interior painting services. To learn more about how to choose the right hues for your home, see the accompanying resource.
Author bio: Anthony M. Salvatori is President of Steadfast Painting Solutions. He has 20 years of painting experience and has been operating his own company for nine years. Salvatori is proud to be leading such an incredible team of individuals with the common goal of providing excellent service and quality. After attending Robert Morris University's undergrad program for Business Administration, he earned his Master of Business Administration. Salvatori began building his expertise in the painting industry at age 15 working under the mentorship of his parents in their family-owned painting business.