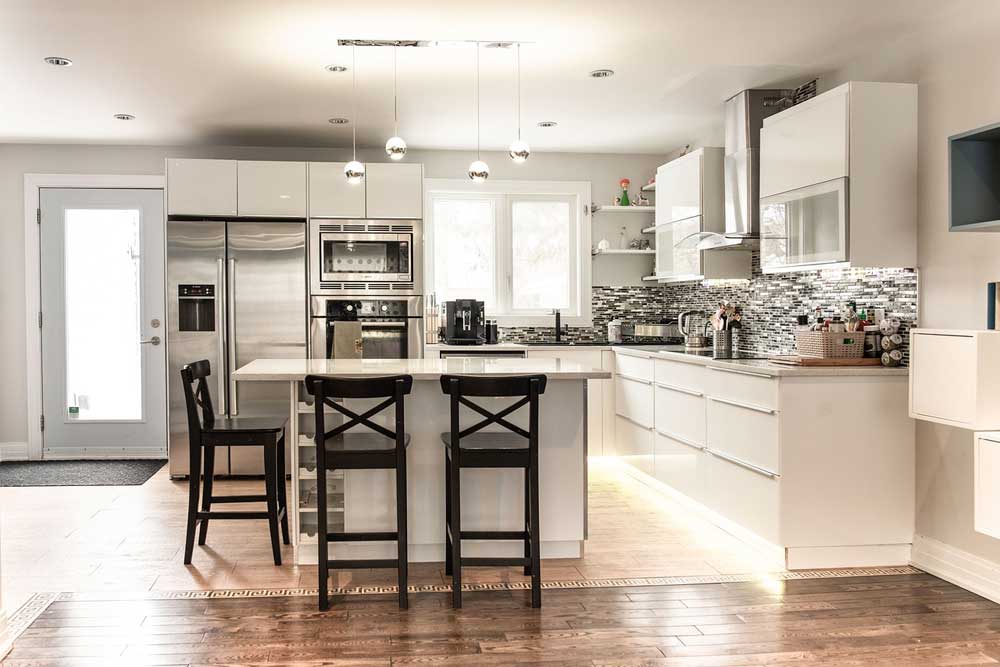 If you are building a house, you might want all the rooms and all the parts of it to be perfect. Your dream house must need to be as per your choice. Building a new house is a huge and one-time investment in life. So, if you need it to be the best you must care about making all the parts according to your need or preference. Whether you live in an apartment or a large palatial bungalow, you can hire the best kitchen renovation experts who can guide you in the best possible manner to get a renovated kitchen. So, when you are building your own house, the new kitchen must look beautiful, and innovative, and match the other parts of the interior. But how can you do that? Find out the available options
Make a Plan or Design: The first and the most important thing to start building or decorating your new kitchen is to make a plan or blueprint or design for it. The position of the kitchen, its size, and all the other things matter. You also must plan for the cabinets and different kitchen elements regarding where to set them. During planning, you must keep one thing in mind you have to make the whole kitchen utilizable and must arrange everything according to that.
Decide your Budget: Another important factor is budget. Making a new kitchen is a big investment so you must be careful about no unnecessary expenses and at the same time, it should be an attractive as well as utilizable one. So, list down the things to be done in your kitchen and have an estimation by consulting with the professionals who will be working on building the kitchen or setting the appliances.
Choose Appropriate Cabinets: The cabinets are the main attraction point of the kitchen, and they cover the maximum portion of the room. Hence, they need to look good. So, you must choose the shape, color, and material of the cabinet very carefully before installing them in your new kitchen. Be sure it doesn't mismatch with the other things present there. Wooden, steel, and other metallic varieties are quite common.
Install Necessary kitchen Amenities: Kitchen amenities are such things that are necessary for your everyday cooking work and make the whole kitchen look complete. Choose them and install them in such a way that using them becomes smooth.
Choose a Suitable Color for Walls: The color of the walls and the ceiling might seem like a minute factor, but it is not. The colors have a great impact on the entire view of the kitchen. Suppose you have chosen a dark color, the room will seem smaller and congested in size but, if you choose a light and bright color it will reflect lighter, and the room will seem bigger. Soft, pastel shades always look good with dark curtains or window colors for your kitchen, and one wall can be colored dark, and you can also install photo frames on that.
Hire professionals for Different Jobs: To build the new kitchen in your house you will need professionals for different work. You will need a concreter, carpenter, electrician, plumber, etc. However, it is always good to hire skilled and experienced professionals. Error is any one of these things can ruin the entire beauty of your kitchen and so as your house. Therefore, before hiring them, check their reviews and know about their reputation and experience in their respective fields. Hire them only after you are satisfied with the answers.
Conclusion:
Building a new house is a one-time job and investment and the house will only be worthy of the investment when every room and every part of it is perfectly built as per your wish. Being an important part of the house, the kitchen must be attractive and utilizable at the same time. So, hire experienced professionals and do the upper-mentioned things to have an excellent result. Now there are many kitchen design consultants who are available, you can book an online consultation with them and find out more about which design, color, texture of wallpaper and styles suit your home.