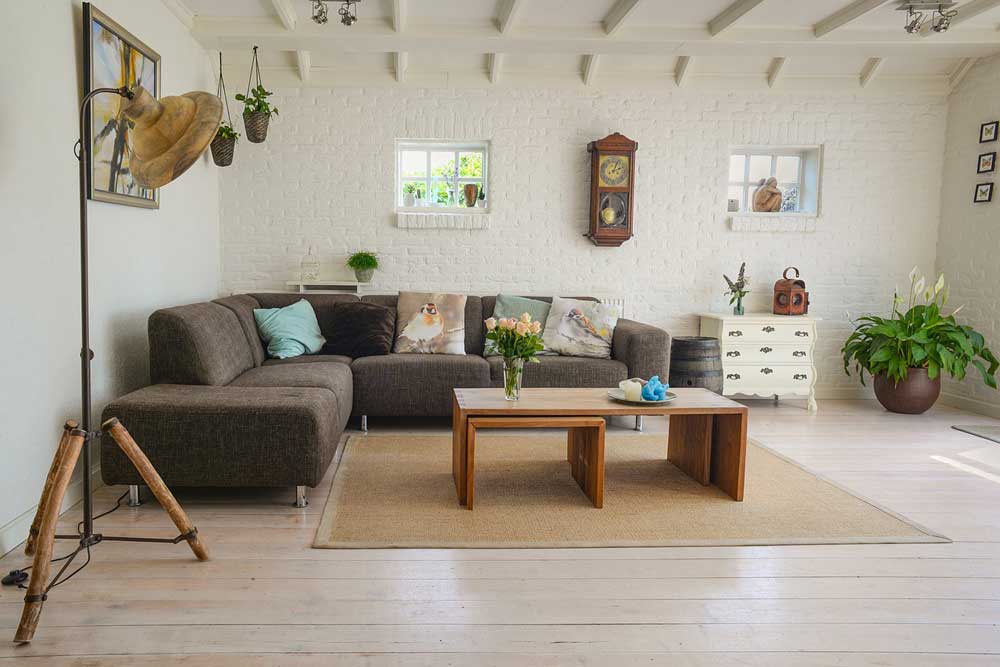 The living room is usually the focal point and main gathering area of any home.  It is the space where you relax after a hard day's work, watch a film with your loved ones or entertain guests.  With that said, there are a few changes you can make to ensure your living room remains inviting, comfortable and welcoming.  And the best part is, these three tips won't break the bank!
For Your Viewing Pleasure
The TV is the most important and most used item in the majority of people's living rooms – whether we like it or not. It's what the furniture is pointing towards and is often what you turn to at the end of a long day. So, surely you want it to function as best as it can?
Thankfully, there's now the SMARTenna from Channel Master. Along with the snazzy name that the company picked out, their indoor TV antenna is a change for the better. It uses signal magnification across seven areas in the home to maximize the number of channels it can receive. It's able to select the strongest signal for each TV channel, so you get the best picture in each case. The antenna itself is either white or black depending on which way it's fitted to the wall. The wire cable connection pushes in – no more screwing into position. And there's a push button to re-scan for new channels which is much simpler.
Flooring Solutions (Short-term)
When your carpet is an eye-sore, but you don't want the high expense of replacing the entire flooring, what can you do? One option is a new rug.
A living room rug is affordable if you know what you're looking for. There's a wide choice of sizes, colors, designs, textures, and style options. For a living room that's quite plain with painted walls and non-distinctive furniture – perhaps an old leather sofa – then a patterned rug is going to add a new color infusion that's appealing. Alternatively, the opposite is also true when your current décor is quite "busy" where a patterned rug would look out of place.
When the rug is large enough to cover the area where you or your family spend the most time – usually the area nearby the sofa and coffee table – it distracts from the surrounding flooring that might not be as appealing.
A Dedicated Bookcase for Bookworms
For avid readers in the house who haven't made the switch to a Kindle e-reader or who own physical books they just won't sell on, then owning an attractive bookcase puts their collection on show. If you're the bookworm, then know that you can pick out lovely bookcases in many designs to fit into the existing décor in your living room. Some have glass doors to protect your books from accumulating dust while others are open, making the book spines easier to read.
It's not always necessary to overhaul the interior. Sometimes, just making some smaller changes is all that's required to make your living room feel more inviting.