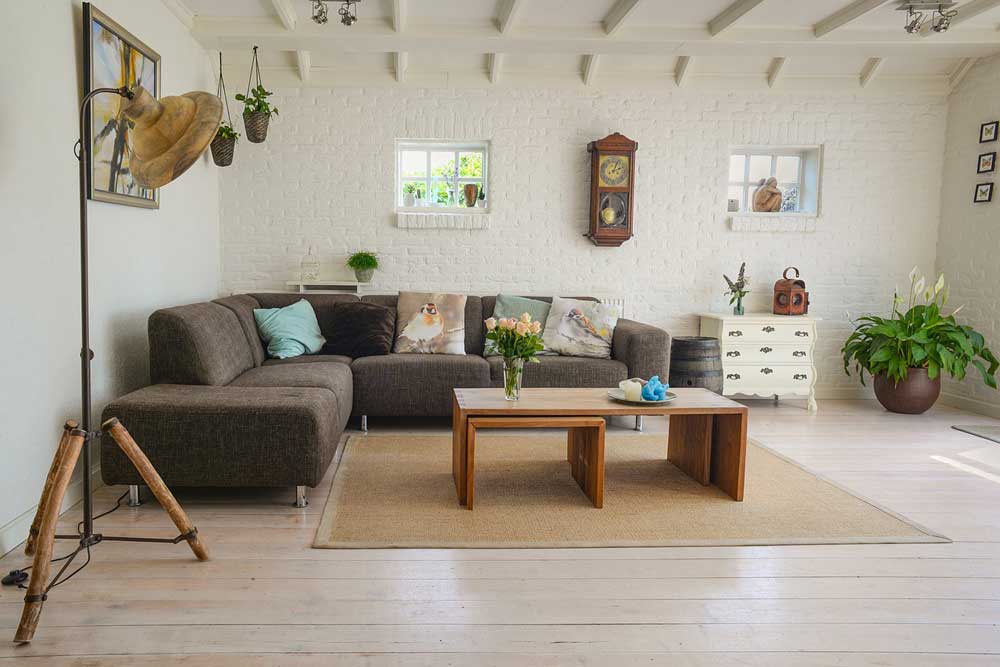 Why make your peace with a less than pretty living room? We've got some easy hacks to set it right.
It's the biggest room in the house, but it's so dull that you take a look at it and want to cry. But before you give up all hope of remodelling your living room without denting your finances, read on for some easy DIY home design fixes that will make the space go from drab to fab:
#1 Get a hardwood floor.
The most dramatic makeover you can give to your living room involves a classic DIY home design idea that involves the floor. That's right – change the floor, and you've well and truly turned things around for your living room. We recommend going for a hardwood floor. It's easy to maintain and clean, and it lends the most elegant touch to your living room. It goes well with oak or teak furniture, in case you were considering a furniture overhaul.
#2 More colour = more inviting living room.
Adding more colour is an easy DIY home décor fix, and you don't even need to be an expert at choosing the right colours. The rule of thumb is to keep your walls white or egg white in colour if the space is small, and go dark only for large living rooms. However, you can introduce little pops of colour with the drapes and furnishings – make sure these match each other. Don't go with too many colours, and never juxtapose two primary colours with each other.
#3 Add depth and illusion of space with a mirror.
Another classic DIY home décor idea to add drama to the living room is to fix a large mirror on the wall. Not only does it provide more depth of space – illusory, of course – but a reflective surface also introduces an interesting counterpoint to the room. If you add a mirror to a large wall, you can make it even more dramatic with an ornate wood or wrought iron frame.
#4 Wall art adds a wonderful flourish.
On the subject of dramatic walls, here's a simple and artful DIY home design fix that never goes out of style: adorn the walls with framed art. It could be photographs you took, or a canvas you picked up online, or a famous work you've just acquired. Frames add an artsy, chic look to the living room and become good conversation starters.
#5 Change the lighting.
The most drama comes by way of a stunning light source. Try a chandelier for a large living room, or a series of lanterns to highlight the seating area. You can create different 'light zones' in the living room; one zone of light for the seating area, another for the study in the corner, yet another for the dining space. Different zones of light create mood lighting for the living area.